Welcome to The Massage Place.
Your Place for Wellness!
The Massage Place has been operating in Pittsburgh since 1999. We are now located in the Borough of Forest Hills, Pennsylvania. This is the place that you will find Excellence in Therapeutic Massage Services. I have been trained in many different types of massage styles ranging from relaxing Swedish Massage to Deep Tissue Trigger Point Massage therapies. You can click on the "Services & Rates" page to learn more about the various techniques I use in my work.
As a Massage Therapist in Pittsburgh, I have had the fortunate experience to massage professional sports figures and big name movie stars. I have had clients of teenage years, heavily involved in team sports. I am very honored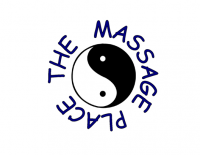 to have been the massage therapist for these young athletes. By receiving regular massages, they were able to perform better, avoid possible injuries and also, through my educating them about muscle functionality, they were able to understand their bodies and how the muscles work together. I have clients that have been in accidents and suffer from scar tissue and chronic pain. When coming for massage sessions on a regular basis, they noted after short periods of time that they felt better, slept better, were much nicer to those around them and that the aches and pains had lessened. I have had clients who suffer from migraine headaches. After coming to see me just a few times, they have remarked that the headaches were less frequent, not as long lasting and in some cases, even milder than usual.
I love the work I do and I get all the satisfaction in the world from making sure that the time you spend in my office will leave you peaceful, healthful and therapeutically enhances your bodily systems!
Book your appointment today for the ultimate experience in therapeutic massage therapy.
If you'd like to schedule an appointment with me, click on "Contact Me" and send me a message. I will call you back to confirm the details of your appointment, and also answer any questions you might have. We offer Gift Certificates and Package Deals also!
Sincerely hoping to see you soon,
Eileen Irwin Riley, LMT